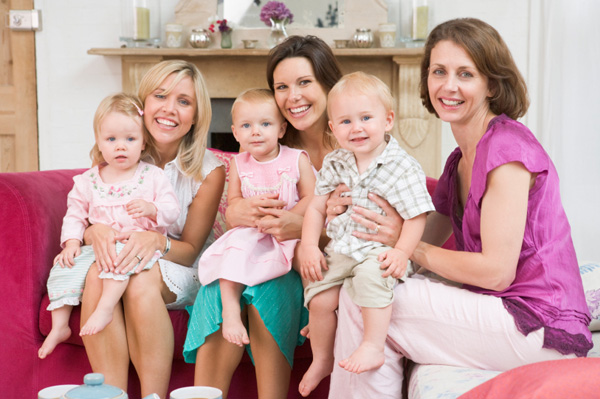 Stay at home moms are a bunch of crazy bitches. I'm thankful every single day that the mom friends I have are normal and awesome, and their crazy matches my crazy, so it's a win win.  Because honestly, I just can't. The following two things just happened, no exaggeration…
I unfortunately Googled "birthday party for 2 year old" to get some ideas for Max's party. And I literally got judged the fuck off the internet for it.  Reading mommy blogs/comments (my first mistake) saying "Why are you throwing a 2 year old a party?? They don't even know what's happening!!" "What a waste of money! 2 year olds don't like parties" "you're selfish, you're throwing it for yourself to show off! (true)". Honestly, moms need to chill out, like really really really calm down. I know lots of people who aren't throwing/haven't thrown parties for their kids, and guess what?? Guess!?!? I don't even care, because IT DOESN'T AFFECT ME IN THE LEAST. And guess what else?!  There is no right or wrong! Throw a party, don't throw a party, what does it matter?! All I'm trying to find out is, is Thomas the Tank Engine a better theme for a 2 year old, or Sesame Street? And instead I found out that I'm an asshole showing off all the money I don't make and friends I don't have by being a stay at home mom, and CPS is probably coming to my door.
Secondly, I'm part of some mom Facebook groups, 99%* only for the entertainment when they start fighting with each other, it's hilarious.  So this mom posts something about how she has some leftover prenatal vitamins, if anyone wants them she'll sell them for $5.00 or just give them away. I'm actually laughing out loud right now.  The Group admin (who loves her fake job) had to come on the page and post "Uh, don't post prescriptions or pills or vitamins on here." OBVIOUSLY. THEN a bunch of other moms are like "Why not?!?!". WHY. NOT. These are the people raising our future. This is what we have to look forward to. THIS!
Max has to go to school with these people's children, and I'm going to have to explain to him about how the world is a shit show and most people are idiots, so good luck and laugh your way through it. And don't take free pills from strangers on Facebook.
*1% so I can buy used clothes/toys